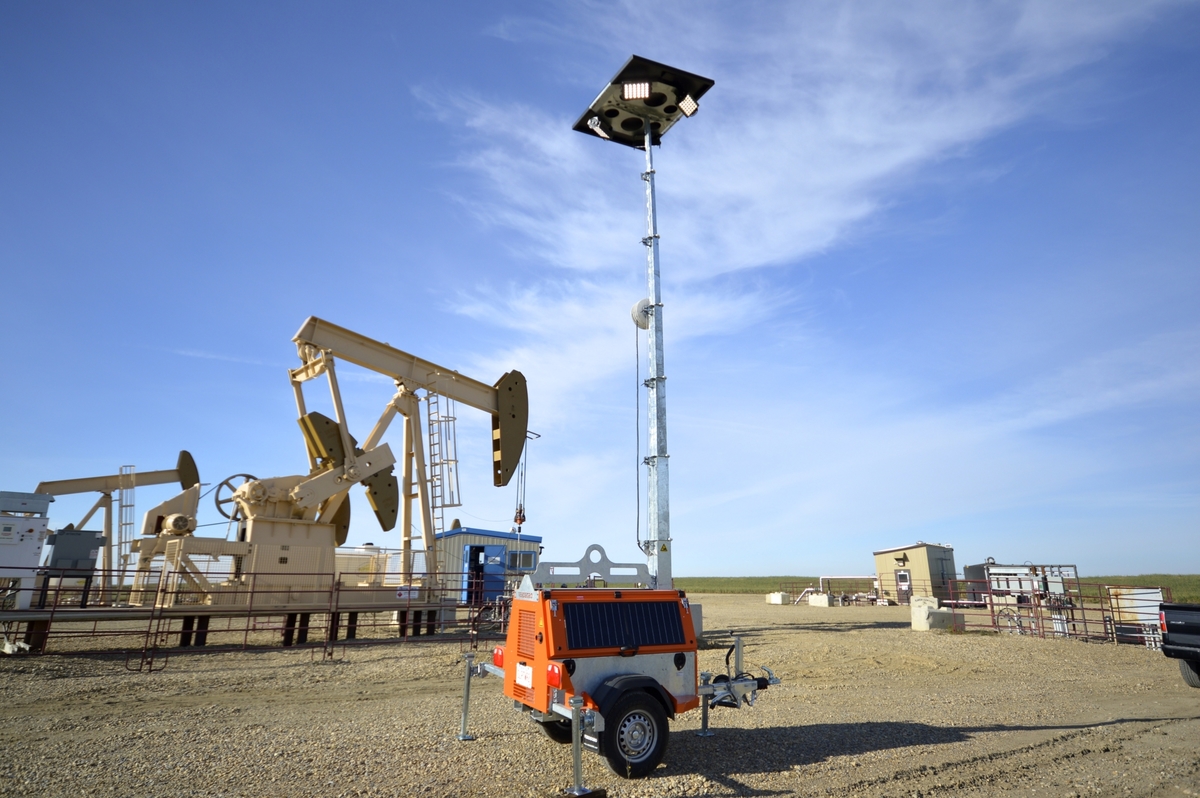 Hybrid Led Light Tower (LLTT-H)
THE VERDEGRO LLTT-H USES DAYLIGHT TO ILLUMINATE YOUR NIGHT.
The lowest fuel consumption, the one and only hybrid light tower. 10 years of experience resulting in a hybrid light tower. This is the light tower you always needed for your job!
The Verdegro LED Light Tower Trailer Hybrid (LLTT-H) is equipped with battery pack, charged by solar power charge system and 24Volt DC generator. The standard height of the mast of the unit is 8m (26.2ft) an optional mast of 9.5m(31.1ft) is available. Standard equipped with 4 LED floodlights of 150Watt with horizontal and vertical 180 degree angle lighting possibilities, optional 6 LED floodlights version available. Custom specs on request for Mining and Oil & Gas industry.
Not convinced? See benefits below.
TECHNICAL SPECIFICATIONS

The Verdegro Hybrid Light Tower has the following specifications:
Solar power system (350 W)
Photocell daylight sensor (automatic/on/off)
Spring- driven cable drum
Optional: Geo fencing by DSE web interface
7 section vertical tower (steel galvanised)
Forklift sprockets on top + below chassis
Information LED backlight controller screen
Hybrid diesel generator
Fuel tank capacity 140 L
Drip tray / spill container
Four telescoping outriggers and leveling jacks
Torsion rubber suspension axle
PRODUCT BENEFITS
Hybrid technology : combined Solar Energy with DC generator makes it very environmental friendly in use. Great for 24/7 operations like mining and construction operations.
6-8 hours runtime of the LED floodlights on the battery-bank only.
Max. 3-4 hours engine runtime per 10-11 hour night.
Almost no CO2 emission and Noise Emission because of runtime on the battery-bank.
Ideal for use in residential areas because of low sound emission.
24Vdc battery-bank very safe to use (low voltage no explosion risks)
Lower operational costs by saving up to 24 litre of diesel per night with the LLTT Hybrid.
Fuel saving: € 227,00 per week /€ 9.534,00 per year (42 weeks operational in use)
Reduce engine maintenance to max. 3 times per year because of the low runtime of the engine. Instead of very
month with a conventional light tower.
Reduce labour costs and spillage by refuelling only once every 30-45 days instead of every 2-3 days with a conventional light towers.
Optional DSE interface for remote operation of the LLTT Hybrid, Engine and fuel level monitoring and Geofencing with GPS position.
FUEL CONSUMPTION 2.5 L EACH DAY / 60 NIGHTS BEFORE REFUELLING!